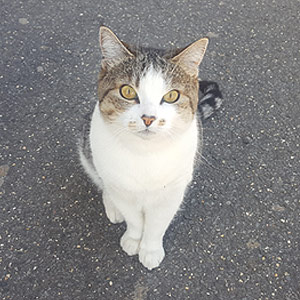 Vaccinations: Every feline guest is required to have a current F3 vaccination prior to check-in. Cats who have not been vaccinated for more than 12 months must be vaccinated no less than ten (10) days prior to check in. Current legislation mandates vaccination certificates need to be viewed by Windrest Cattery staff before villa accommodation is provided.
Flea and Worm Treatments: All guests muust have had recent flea and worm treatment not more than 1 month prior to check in as determined by the Victorian Code of Practice for Boarding Kennels and Catteries. If a cat guest is found to have fleas or worms, it will receive immediate treatment at the cost of the owner. This will be communicated immediately to the pet parent.
Safety: At Windrest Cattery, safety is paramount. Therefore, cat guests entering and exiting Windrest Cattery must be in a suitable carrier until they are in the control of a Windrest carer.
Pet parent authorisation: Any guest cat that will be checked-in or checked-out by a person other than the pet parent is required to have a written authority signed by the owner. Please make us aware if someone other than yourself is collecting your cat, as a matter of security, any cat guest will not be signed over to any person who is not registered, nor someone whom Windrest Cattery is not expecting.
Windrest Hours: We provide 24 hour care, with operation hours are conducted: Monday & Tuesday: 8:30AM - 5PM, Wednesday: Closed to public
Thursday & Friday: 8:30AM - 5PM, Saturday: 8:30AM - 12PM, Sunday: 8:30AM - 5PM.

Tours: All prospective pet parents are welcome to view the establishment between 11am - 1.30pm daily.
Reservations: A booking is finalised once confirmed payment of a 20% is made - this is a non-refundable booking fee. The booking fee will be tranferred back to the pet parent if a cancellation is made within 20 days of the arrival date during peak holiday season and within 10 days of the arrival during the non peak season. Peak seasons occur during the Australian summer period from 20th December to 10th February and during the Australian autumn period traditionally viewed as Easter. A five-day minimum booking over the summer and Easter holiday season is required.
Note: A ten day minimum applies between Christmas eve and New years day+1, that is, 24th December to 2nd January. There is a two-day minimum over long weekends.
Payments: We accept cash, EFTPOS, Visa and MasterCard.
Health Care: The health and safety of your pet is important to us, therefore if your pet becomes sick or is injured during their stay, Windrest Cattery will seek Veterinary treatment. All Veterinary accounts will be required to be paid by the pet's owner as outlined in the boarding Agreement.

Food and Medication: Windrest Cattery provides only premium quality foods that do not contain preservatives or additives. Where a cat guest has special dietary requirements, the staff will be only too happy to cater for any pre packaged servings. Where specified by the pet parent, oral and topical medication will be distributed to each guest.
Playtime and cuddles: Upon pet parent's authorisation all cat guest can enjoy 15 minutes of dedicated play and cuddle time. Upon confirmation and/or arrival advise care staff if the guest is sensitive to any external handling and does not prefer this free service.
Admittance: Windrest Cattery reserves the right to refuse admittance to any guest who does not have proof of vaccination, displays signs of having a contagious condition, or demonstrates fearful or aggressive behaviour.
Pricing: Windrest prices, policies and hours are not negotiable and are subject to change without notice.