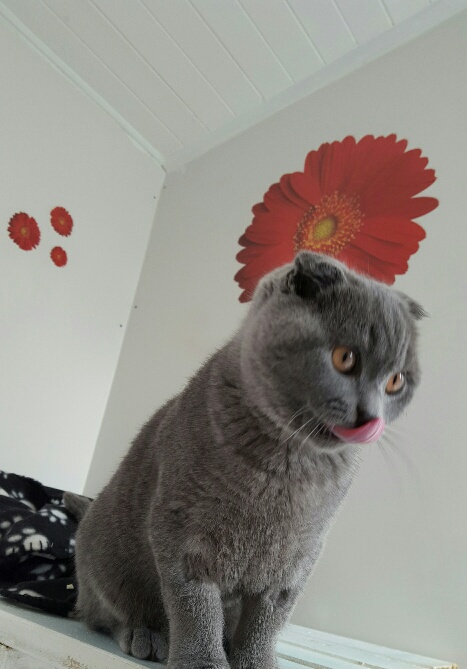 Whilst it may be tempting to offer our precious feline family members something a bite size portion of what we may be eating, this may not always be healthy. Current wisdon suggests chocolate, caffeine liquids, most dairy products, grapes, onions and even garlic are not the cat's friend. What a lot they miss out on! Depending on your time and inclination, there are some mouth watering treats that can be created in a trice. It's not often a cat will turn down seafood, so it's logical to start with a couple of easy and popular fish recipes.
Kown locally as the Trout Deluxe, combine 1 (mashed) small trout fillet; 1 egg yolk; 3 tblspns oatmeal; 1 teaspoon olive oil. Roll into tiny bite size balls; pop in the oven at 180C/350F for 7 minutes and allow to cool on a dish out of the feline's line of sight and smell. How about the old favourite, Mackerel Magic...... 75 grams of cooked brown rice, 2 slices of (chopped) bacon, 2 teaspoons of fish sauce or Worcestershire sauce AND not forgetting 1 fresh Mackerel, cleaned and scaled. . Cook the Mackerel on both side for 1 minute - a non stick fry pan is the best, then set aside; again from prying eyes. Saute the bacon 1 to 2 minutes, add the rice and slowly add the sauce; Retireve the Mackerel, open it slowly and split it out. Bone from tail to head, then fill with the rice combination. Finally, those sardines are such a great dish for any cat. And what's even better is the calcium boost - superb for a toothy smile. For the Signature Sardine Serving get the masher ready. Mash 3 tablespoons of (soft) carrot; chop 1 spinach leaf and if handy, 1 kale leaf. Combine with 250 grams of drained sardines and 1.5 dessertspoon of cooked rice. Easy peasy for siblings or two meals for that one special feline.
As variety is the spice of life, it's helpful to consider chicken in the menu. We'll return to suggest cooked poultry recipes...........................................